A new version of Gavilya is available and it brings several new features, such as the new Win32 game scanner and more.
Game Scanner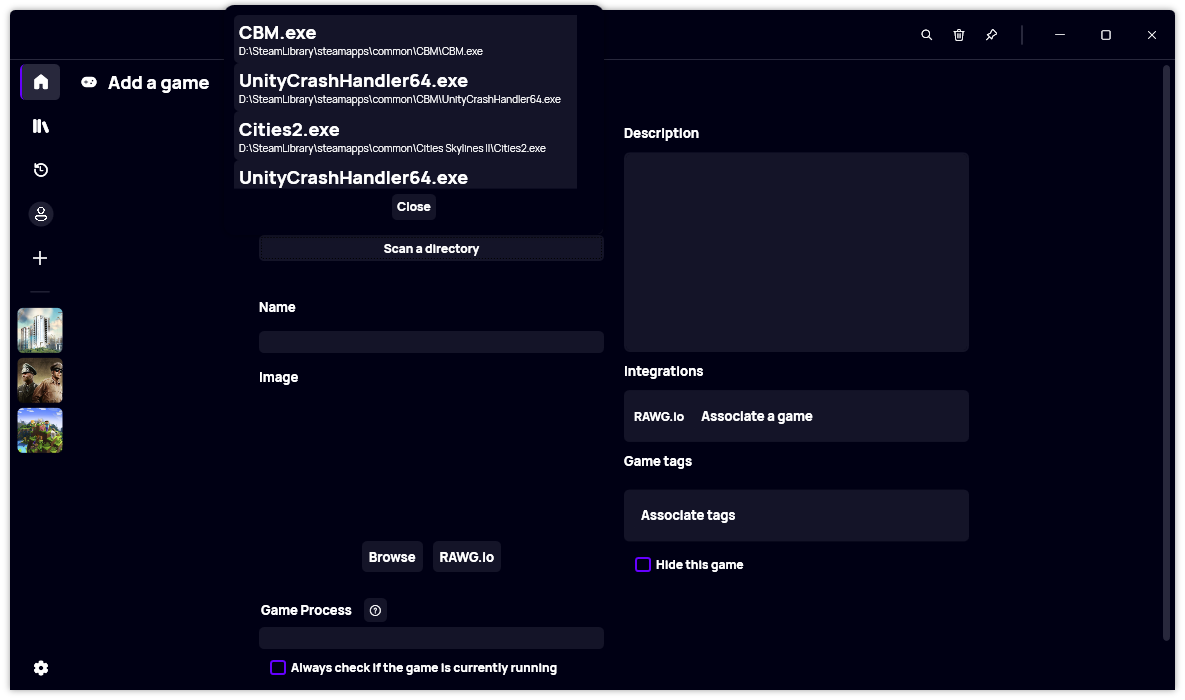 When adding a Win32 game to Gavilya, you can now scan a particular directory to find all available executables inside of it and inside of its subdirectories. This can be particularly useful if you have a hard drive dedicated to games and don't know where are the games executables located.
Random game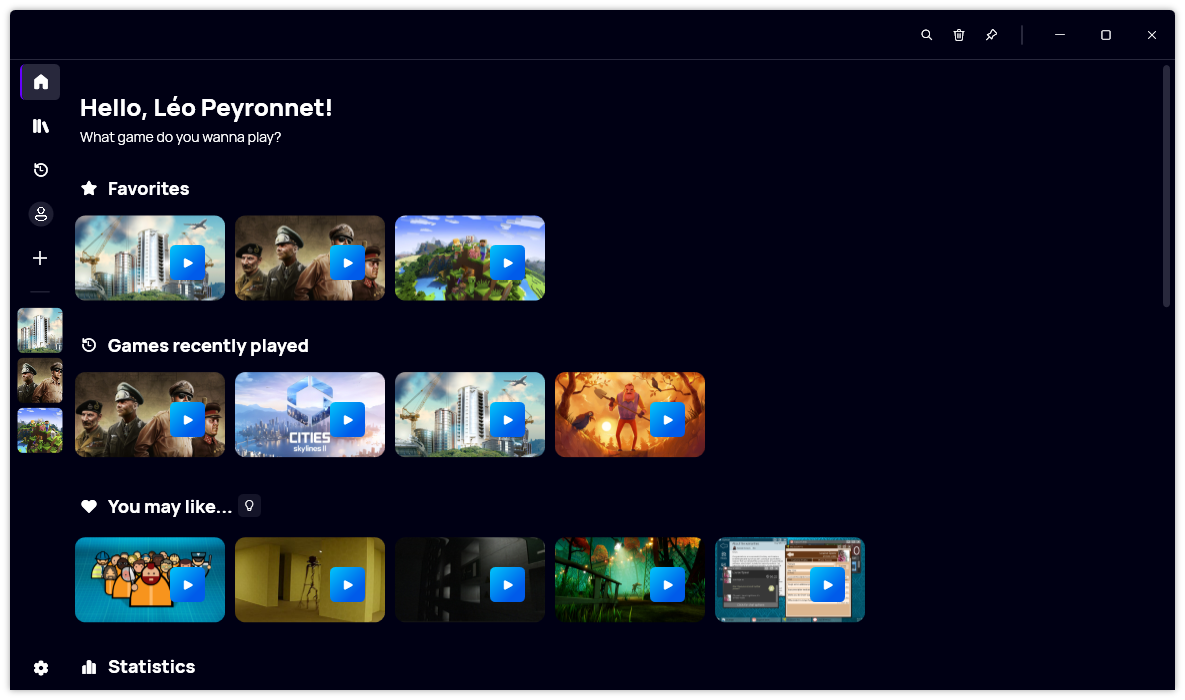 If you have a lot of games available in your library, it can sometimes be hard to make a choice. This why we also added back an old feature of Gavilya: Random game selection. In the home page, you will notice a new lightbulb icon next to the "You may like…" section. Clicking this icon will take you to a random game page. This feature can be useful if you really don't know which game you want to play.
More customization options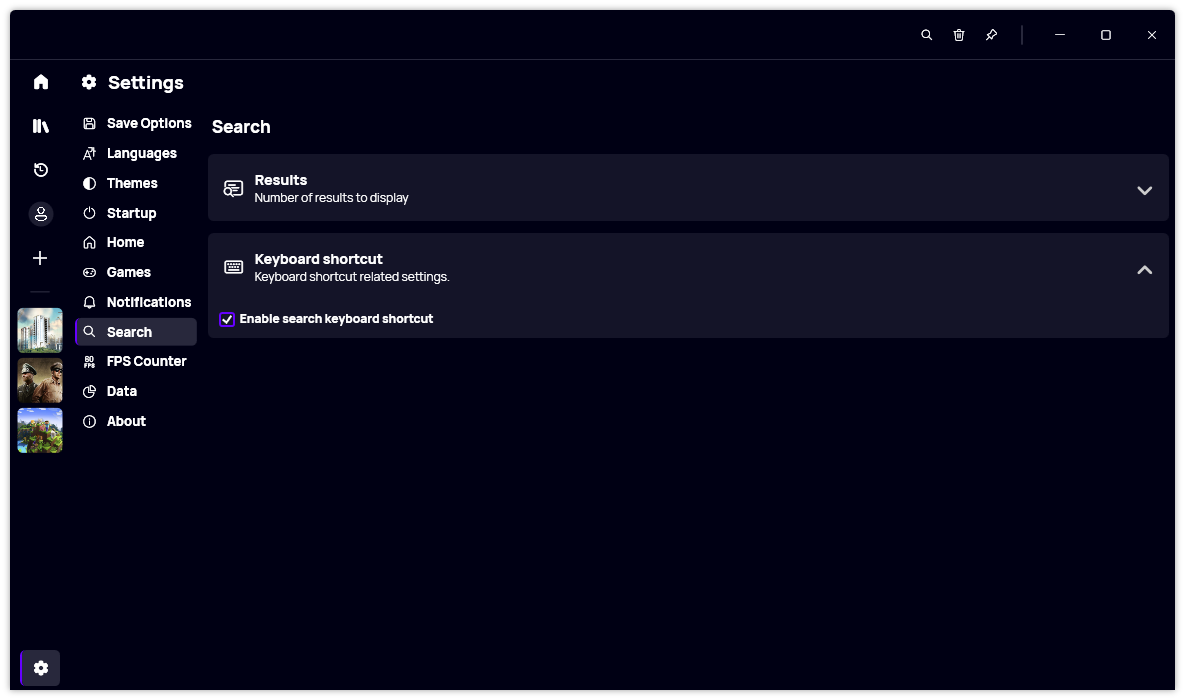 Finally, we added new customization options and settings. You can now disable the search shortcut (Control+K) in the settings. Plus, it is now possible the pin the main window so it always stays on top of others.
Changelog
New
Added translations (#426)
Added the possibility to disable Search shortcut (#426)
Added the possibility to get a random game (#427)
Added tooltip text (#428)
Added the possibility to pin the window (#428)
Added Executable component (#429)
Added Game scanner (#429)
Added Scan button text (#429)
Added the possibility to scan a directory for executables (#429)
Added the possibility to close scan popup (#429)
Added placeholder when no games are detected (#429)
Updated
Updated Microsoft.Xaml.Behaviors.Wpf (#425)
Download
Click here to download Gavilya.
Website
Click here to go the website of Gavilya.